In today's stereotypical view of beauty, media and advertising has set an unrealistic standard of beauty that most women can't ever achieve. AXARA, BREADTALK, CLARINS, L'OCCITANE, MANGO and PAZZION collectively launched a campaign called 'Dare To Bare' starring real woman with real bodies and real curves at Vattanac Capital on 10th May 2015. The campaign is intended to make women feel confident and beautiful everyday – celebrating diversity and real women by challenging today's stereotypical view of beauty.
7 fashion models dare to bare it, facing the world in their outfits exposing their body parts such as belly, arms and legs. The fashion walk that followed showcased the latest summer 2015 collection from  AXARA and MANGO (fashion apparels) and PAZZION (shoes and handbags). Their images have not been altered or retouched in any way. Their message: Be Confident and celebrate your curves!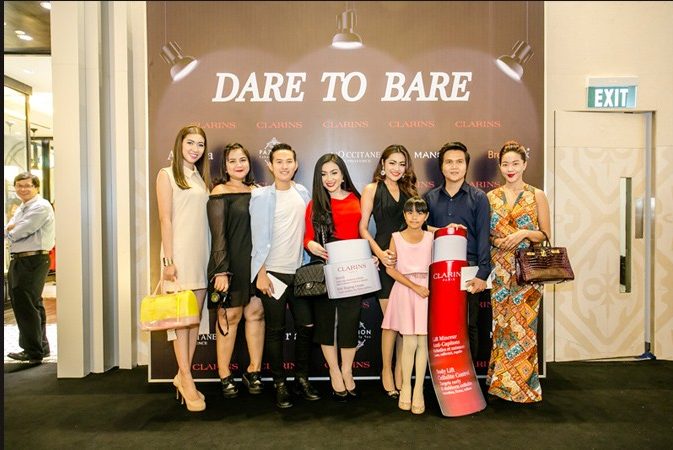 AXARA, BREADTALK, CLARINS, L'OCCITANE, MANGO and PAZZION hope to inspire the new generation of modern women to perceive their bodies, and their beauty, by widening the definition of what it means to be beautiful.
In line with this campaign, CLARINS also launched its New Body Shaping Cream. This new formula is now enriched with dual-power poppy extract that targets both stubborn fats and new fats build-up on the abdomen, waist and arms. CLARINS has 50 years of contouring expertise into an innovative plant formula. With CLARINS, you can be confident with your body and now you have nothing to hide.
For centuries, a flair, flawless complexion has been the ultimate symbol of beauty and femininity. Now, L'OCCITANE has the solution to the quest to preserve the immaculate radiance of the skin. Drawing on its extensive botanical research, L'OCCITANE has discovered a plant with the power to whiten and spectacularly illuminate the skin. Reine des Prés is a pure white flower illuminating its petals over time. Inspired by its immaculate beauty and unparalleled luminosity, L'OCCITANE has created the REINE BLANCHE Illuminating Program for a fair and translucent skin. Day after day, the skin recovers its natural translucency and inner light, glowing with immaculate radiance.
PAZZION, footwear and accessories, caters to the modern, sophisticated woman and make them feel absolutely beautiful with its contemporary designs and uncompromising quality in materials that bring great looking styles with complete comfort.  We carry a comprehensive collection from casual sandals to formal party-ready heels, and perfect matching sets for you and your little princess making it a one-stop footwear haven for the chic and fabulously you.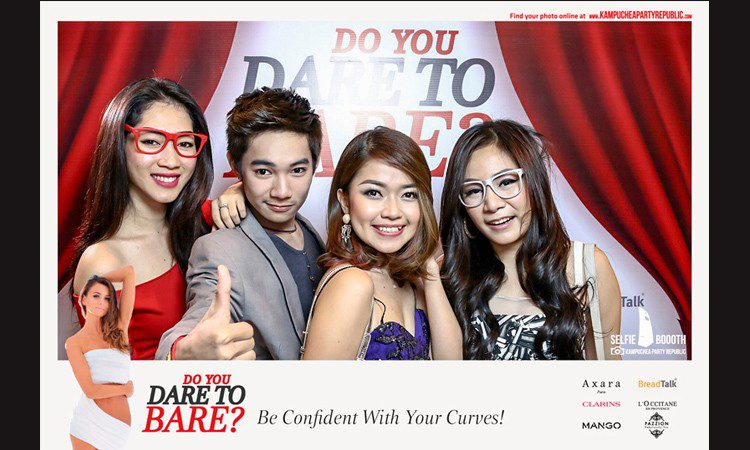 The campaign was supported by a large pool of celebrities such as Kong Socheat, York Chenda, Chorn Chan Leakhena, and Doung Zorida. Their mission was to raise awareness that every women should feel more beautiful everyday by accepting themselves the way they are and inspiring women to take better care of themselves.
Please check out Clarins Skin Spa, L'Occitane and Pazzion at Vattanac Capital level 1, Monivong Blvd, Sangkat Wat Phnom, Khan Daun Penh; Axara and Mango at No. 31C, St Preah Sihanouk, Sangkat Chaktomuk, Khan Daun Penh.