Phnom Penh. 22nd January, 2016. Clarins is delighted to announce the launch of its first store and skin spa in Cambodia on 22nd January, 2016. Located in the iconic, world-class Vattanac Capital Mall, the Clarins store and skin spa features a wide range of plant-based premium skincare products, giving customers skin all the care it deserved with eco-responsible, high quality products.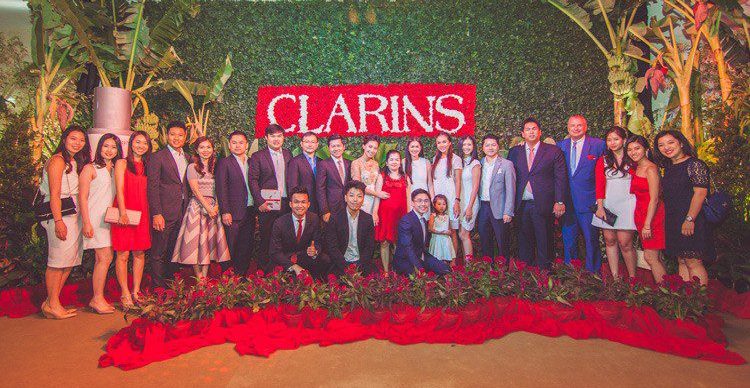 The Clarins brand was born with the desire to advance beauty by making it more real and natural. In 1954, Jacques Courtin-Clarins decided to "take beauty seriously" and developed 1 unique philosophy: Develop a dialogue with women to satisfy their desires for well-being and respect them by offering a range of the best plant-based skin care products distinguished by their innovation and effectiveness. Based on eco-responsible values, Clarins offers plant-based beauty products. Thanks to the work carried out in our cosmetic laboratories, Clarins' expertise crosses into numerous sectors. The brand's experience is reflected in our Clarins Skin Spas, where we offer a large range of body and face care treatments. It has always been embedded in Clarins values where a client is never alone. Listening to clients and their beauty concerns has always been a top priority as it creates an ongoing dialogue and sense of respect. This is why Clarins is still the number one luxury skincare brand in Europe.
The elegant evening cocktail reception set in a graceful red and white atmosphere reflected the brand's concept on beauty, simplicity and purity with a touch of modern elegance.  The Grand Opening ceremony was officiated in the presence of Christian Courtin-Clarins, the President of the Clarins Group Supervisory Board. Guests comprising of members of Cambodia's high society, ambassadors, members of the press, and Clarins representatives were greeted with grand and divine plant walls and history walls while being entertained to special performances throughout the night.
Today the Clarins Group has well-established worldwide reputation supported by: an expanding international network of 20 distribution subsidiaries, a presence in 150 countries, a gross workforce of 6,100 employees, 19,000 points of sale and net sales approaching the €1 billion milestone.
"I created Clarins out of love and respect for women's beauty" – Jacques Courtin-Clarins